Erik Strzempko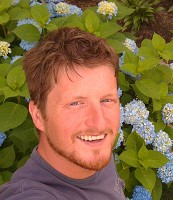 Playfully exploring our fluid energy; fully inhabiting our physical body; surrendering to our unbroken connection to one another, the environment, and the universe; and curiously wandering down the path toward our true nature is the essence of Yoga to Erik.
He credits Yoga as a fundamental part of his own emotional, physical, and spiritual healing. He brings to class the desire to help guide others on their own personal journeys toward holistic wellness.
Erik holds a BA in Sustainable Business with a concentration in holistic health and nutrition from UMASS Amherst. He received his RYT-200 training at Viniyoga New England, his RYT-500 through Shiva Rea Affiliate – Prana Flow with Coral Brown, and is registered with Yoga Alliance. He has studied Yin Yoga, with Josh Summers; Thai Yoga Bodywork, with Ed Cardinal; and Restorative Yoga, with Jillian Pransky.
Erik Strzempko instructs the following:
Yin helps you reduce stress, and to feel calm and centered. In this quiet Yin class, we will explore the profound energetic, emotional, and physical aspects of yoga through stillness and surrender. We will marry meditation and asana by holding postures for two to ten minutes each while cultivating mindfulness.




Step, twist, swing and spin through the Chakras

Find your creative rhythm and joy through music and dance!

No yoga or dance experience necessary.

No choreography.

Come as you are -- The experience is accessible to all.

Pay what you can -- This class is by donation.

with Erik Strzempko and Lori DeRosa




Vinyasa yoga, in which movement is synchronized to the breath, is a term that covers a broad range of yoga classes. This style is sometimes also called flow yoga, because of the smooth way that the poses run together and become like a dance. The breath acts as an anchor to the movement as you to flow from one pose to the next in time with an inhale or an exhale.

This moderate level class welcomes all students who enjoy a little challenge and are looking for something a bit deeper than a Beginners class, but not as athletic as a Vigorous class.