Kate Guilbault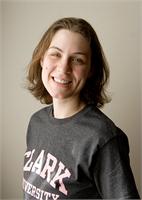 "Yoga practice transforms grief to grace, a process of shedding your suffering and stress to live with deeper joy. Yoga is the linking of breath, movement, and mind to elevate your experience of daily living."
Kate Guilbault's personal transformation through yoga began in 2005, when she walked into her first Viniyoga class at Breathing Time Yoga. Since then she has completed a 200 hour Viniyoga program at Breathing Time, and has completed the American Viniyoga Institute's rigorous 500 hour program.
Kate teaches a full range of Viniyoga classes and workshops. In addition she sees students one-on-one for personal yoga lessons. She is a trained birth doula.
Kate Guilbault is currently not instructing any classes.