Ana Navascues SEVA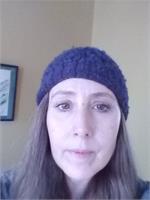 Ana Navascues says of yoga, "I do yoga for the incredible sense of grounding and calm it brings into my life. The essence of yoga for is this grounding stability."
Ana started yoga with Breathing Time in 2003 when we were located in a church parish hall and has been involved in the seva program since 2012. She is reliable and dedicated.
Ana is studying Graphic Design at RISD Continuing Education.
Ana Navascues SEVA is currently not instructing any classes.