Joan Corey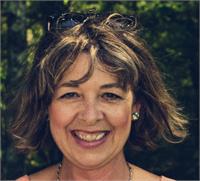 "The essence of yoga is moving away from outside distraction, toward an inner awareness of our complete being, peeling away the layers of conditioned thinking and behaviors; living in the present moment"
Joan received her certificate in Integrative Yoga with Ellen Schaeffer in 2007. She was recently invited to be on the teaching staff for the 2014 Integrative Yoga Teacher Training and is very excited to share her knowledge of Yoga to future teachers. Prior to teaching yoga Joan was a fitness instructor for over 20 years, with a BS in physical education from URI. She has taught physical education at Saint Augustine School for 13 years.

The opportunity to teach at Breathing Time Yoga feels like "coming home" as Joan grew up less than 1 mile from the studio. She currently resides in the beautiful town of Foster.
Joan Corey is currently not instructing any classes.