Liz Butler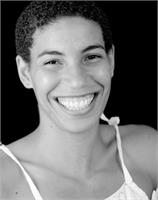 Liz believes that yoga can positively affect the wellbeing of any person open to the experience, and as a teacher is committed to meeting her students where they are.
She strives to provide a non-competitive space for students of all levels to discover, explore, and grow their yoga practice. Her sequences are designed to spark courage, curiosity and kindness, while honoring the sense of vast interconnection and peace that yoga opens up within us.
Liz has been a dedicated yoga practitioner since 2003. She received her 200 hour certification in vinyasa yoga in 2009 with Tom Gillette and trained in prenatal yoga with Jacci Reynolds in 2010. She is currently pursuing her 500 hour certification with Theresa Murphy.
Liz Butler instructs the following:
Strength, Stretch & Flow: Starting where you are, build strength, increase flexibility and dive into the subtle dance of flowing from one posture to the next to the rhythm of your breath in a meditation on movement.

Our approach to flow, also known as vinyasa, is inclusive for students of all levels of ability. The teachers will let you know how you can adapt the practice to suit you. There is no need to "power through!"




Prenatal yoga will help you ease through pregnancy by helping strengthen pelvic abdominal tone, teaching you vital relaxation skills and providing a quiet opportunity for each mother to connect with her changing body and growing baby. Yoga can help ease back ache, improve sleep and digestion and simply help you experience overall wellbeing.

Prenatal yoga provides a special opportunity for community among students as sharing stories of progressing pregnancies and helpful hints will be encouraged!

If you are pregnant we recommend that you take Prenatal yoga classes only! Other classes may not include safety precautions and certainly won't target your needs at this special time.