April Smith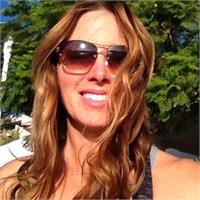 April whole-heartedly embraces yoga as a transformative path to awaken to our best selves and live fully with joy, intention and compassion.
Her yoga journey and deep appreciation for the practice began in 1992 as a student at YogaWorks in Santa Monica, CA, where she was inspired by the studio's innovative and now celebrated teachers, including Shiva Rea, Erich Schiffmann, Bryan Kest and Seane Corn. April's yoga journey connected her in 1997 with master teacher Sara Powers and the integration of Vinyasa flow with slower, deeper styles of yoga and meditation.
April has taught Vinyasa and Yin yoga in New England since 1998. She completed her yoga teacher training with Sarah Powers in 2012 and completed her 200 hour Vinyasa YTT certification at Eyes of the World Yoga in Providence in 2015.
April's precise but playful teaching style blends Vinyasa sequences, long-held "yin" postures, core strengthening, and meditation to create a dynamic and balanced yoga practice. Mindfulness techniques weave through practice to deepen relaxation and spark self-inquiry on and off the mat.
April Smith instructs the following:
Flow: Synchronize movement to the rhythm of the breath, entering a state of flow in a dance-like practice of moving from one āsana to the next.

This class is appropriate to those who have been practicing yoga for at least six months, or are quick learners with no current physical limitations. If not, we recommend our beginners, restorative and therapeutic classes.