Corinne LaPorte-Cauley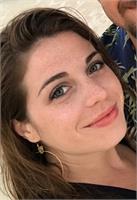 Corinne believes that breath is the link connecting mind, body, and soul. Through the linking of breath and movement of the body in asana students can achieve a deeper connection to the self. Corinne encourages students to establish and strengthen the connection to their inner selves by molding a yoga practice to fit their individual needs.
Corinne is our friendly studio manager as well as a Viniyoga instructor. She graduated from the Breathing Time Yoga Institute's 2017 200hr Teacher Training.
Corinne LaPorte-Cauley instructs the following:
Viniyoga: Beginners yoga is designed to take the stress out of yoga by laying the foundation for a strong and confident yoga practice. Welcome to yoga! Beginners yoga is rich with instruction and demonstration, is deliberately paced and will help you learn the basics. This class welcomes all students who are relatively new to yoga practice or simply wish to focus on the basics.

The Viniyoga method of yoga is based on the deep relationship between breath and movement, experiencing yoga from the inside out and providing a sound approach to practicing yoga postures (asana). The deep slow rhythmic breath that you will master naturally creates a calm and focused mind and reduces stress on a physiologic level. The Viniyoga teacher incorporates safe and effective sequencing, and adaptation of poses to suit individual needs. Viniyoga classes may at times include seated breath awareness (pranayama), meditation and other yogic techniques.