Corinne LaPorte-Cauley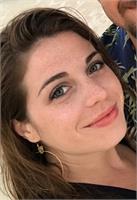 Corinne believes that breath is the link connecting mind, body, and soul. Through the linking of breath and movement of the body in asana students can achieve a deeper connection to the self. Corinne encourages students to establish and strengthen the connection to their inner selves by molding a yoga practice to fit their individual needs.
Corinne is our friendly studio manager as well as a Viniyoga instructor. She graduated from the Breathing Time Yoga Institute's 2017 200hr Teacher Training.
Corinne LaPorte-Cauley is currently not instructing any classes.