Paul DiSegna of Energy-N-Elements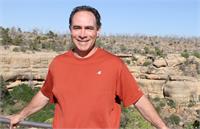 Paul is a native of Providence, RI and is following his purpose in life to teach and learn love, compassion and humility. He is a Shamanic Practitioner, Karuna and Usui Reiki Master and Teacher, and a Certified Somatic Coach.
"Sharing sound healing with others through my drum, gong, rattle and singing bowls is truly a gift since with each experience, I feel more connected to the elements and to weather. I find that I, too, receive a healing and with that come lessons in love, compassion and humility."
www.Energy-N-Elements.com
Paul DiSegna of Energy-N-Elements instructs the following: