Nicole Mathis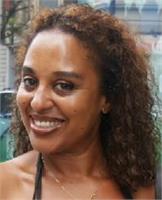 Nicole Mathis instructs the following:
Community Yoga by donation is a low-cost class, making yoga accessible to everyone! Come join us. The suggested donation is $5 to $15 or what you can afford. No one turned away. Half of the proceeds from the class go to our Financial Aid Fund and support our low-income students and Seva volunteers in the Breathing Time Yoga Community.

Community Yoga classes are of at a variety levels depending on the teacher's preference and the students who come. All students are welcome in these classes.