Karina Lutz & Jim Tull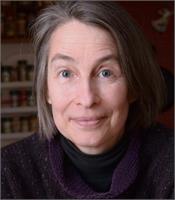 Karina Lutz is a long time peace and environmental activist, poet, and yoga teacher. She helped found and run People's Power & Light, a sustainable energy nonprofit. She has been instrumental in passage of environmental legislation in Rhode Island, thwarting a proposed megaport in Narragansett Bay, and rewilding wetlands along the Blackstone River. She's currently launching an intentional community on a permaculture homestead in Chepachet, RI.
Jim Tull facilitates workshops on community building, cultural transformation, systems thinking and also, with Karina Lutz, 'Work that Reconnects' (deep ecology) retreats. He teaches Philosophy, Community Service and Global Studies at the Community College of RI, Providence College and Rhode Island's state prison. In the summer of 2015, Jim and a small group of friends founded Listening Tree Cooperative, a community-based permaculture homestead, in Chepachet, RI. For much of his work life, Jim served as the co-director of Amos House, a homeless shelter and soup kitchen on Providence's south side, while organizing dozens of campaigns promoting peace and justice. He is the author of Thinking Positively in a Dark Age (www.jimtull.com), released October, 2016. Jim is father to Sofia (b. 1991) and Nelson (1994).
Karina Lutz & Jim Tull is currently not instructing any classes.