Gregory Knight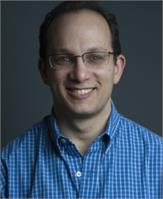 Greg Knight is an ordained Diamond Approach Teacher and Certified Advanced Rolfer. Greg did his undergraduate studies in philosophy and psychology at the University of Chicago, and has been studying and teaching bodywork, movement education, and spiritual inquiry since the late 1980s. Greg has been practicing Rolfing since 1994, and a student of the Diamond Approach since 1996. Greg works with clients and students in Rhode Island, Massachusetts, Connecticut as well as by Skype.
"Whether doing bodywork with clients, doing inquiry sessions with individuals or teaching groups about presence, my aim is to help people experience their life with more spaciousness, authenticity and freedom."
Gregory Knight is currently not instructing any classes.