Asa Angel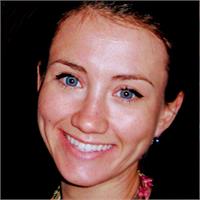 Yoga has been a part of Asa's life for nearly 15 years, first as a method of calming down a very anxious mind and then evolving into a deep spiritual practice. She is continuously inspired by the entire system of yoga and its' ability to find the truth in each one of us.
Asa completed her 200-hour training in the jungles of New York City at Loom Yoga Center. She teaches vinyasa-flow inspired classes with a strong emphasis on meditation and alignment. She also holds an Advanced Degree in the Reiki System of Healing as well as meditation training in the Tibetan Buddhist tradition which help to inform and deepen her practice.
She is dedicated to helping others find their sense of self and facilitate a path toward growth and healing.
Asa Angel instructs the following:
Yoga with Meditation takes a mindful approach to āsana (postures) and includes meditation and / or pranayama (breath practices). Yoga is at it's root, a systematic approach to creating mental clarity and focus, beginning with the mindful practice of yoga āsana to prepare the body to sit in meditation, and to train the mind to focus. Meditation is the heart of yoga.